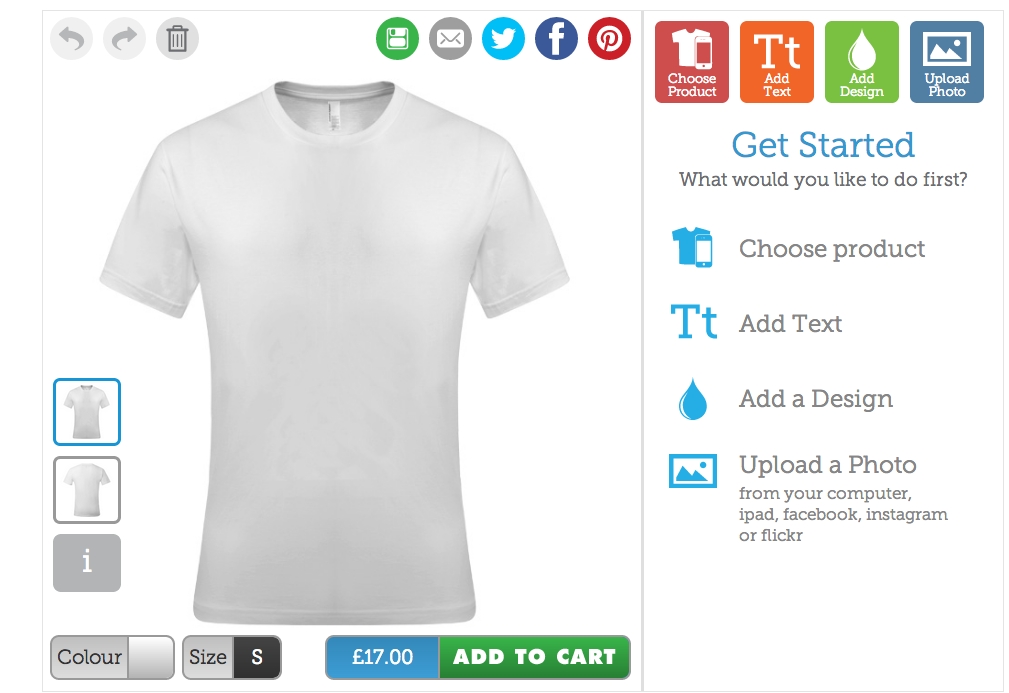 Now available to purchase!
Since we've had a large number of enquiries about the design tool we've made it into an installable Magento extension for your store. It's completely native and requires no core hacks, you're store will be 100% upgradeable and it will work with any other extensions. If you'd like to use the design tool on your next project or existing site please contact us here to discuss options and pricing. Contact us here
We've just launched a new Magento extension for one of our clients. After we launched their site last year they've seen a great increase in traffic and had a large number of enquires from users who wanted to have their quality products customised, so they came to Develo Design to help build their vision of a custom product designer for their Magento store that could deliver both an enjoyable experience to the customers and a seamless integration into their Magento website. We set out with a plan to build this tool and assisted with their design for the user interface we developed the extension to exceed amongst others the following goals.