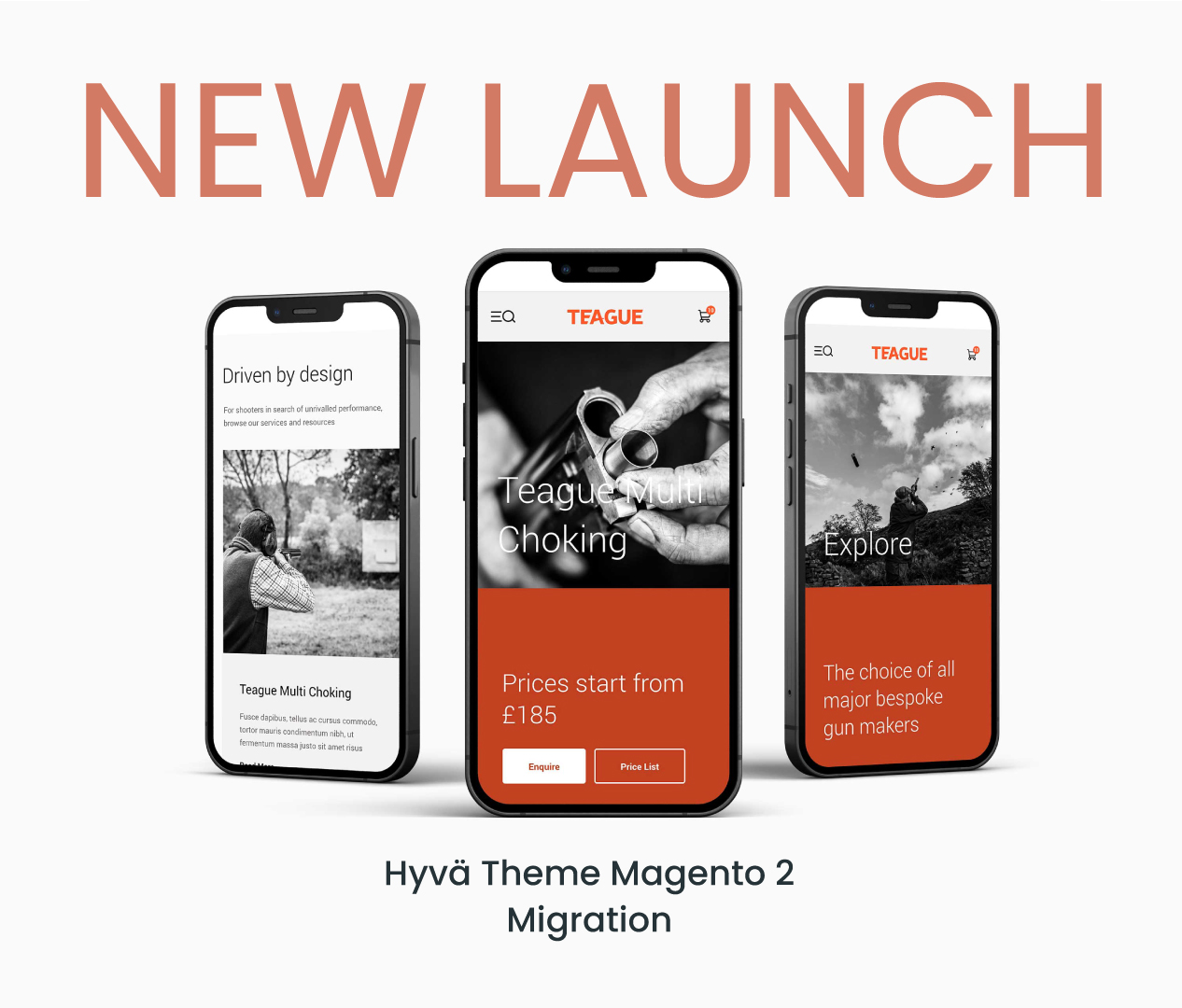 We're absolutely thrilled to celebrate our client Teague Chokes and their successful transition to a Magento 2 online store powered by the Hyvä Theme. Partnering with this premier British shotgun choke manufacturer has been a real pleasure, and we're excited about what the future holds.
The Numbers:
Conversion Boost: +45%
Revenue Uplift: +21%
Transaction Increase: +25%
Our Tailored Approach
Our in-depth discovery sessions and analytics assessments paved the way for a seamless transition from Magento 1 to Magento 2. Our standout feature, the 'Choke Finder,' has been a game-changer for user navigation.
The
Hyvä
Advantage
Switching to the Hyvä Theme wasn't just about making the site look good; it amped up performance in a big way. We're talking about a 45% bump in conversion rates. It's a prime example of what you can achieve when you blend the right tech with smart strategy.
Explore our complete journey with Teague Chokes by visiting the full case study.
Looking for a Hyvä Specialist?