Bringing the power of video and commerce together
There are experts in your field of business, who could sell products better than any traditional text or image-based media. Live video streams bring your products to customers, in ways you could only do in person.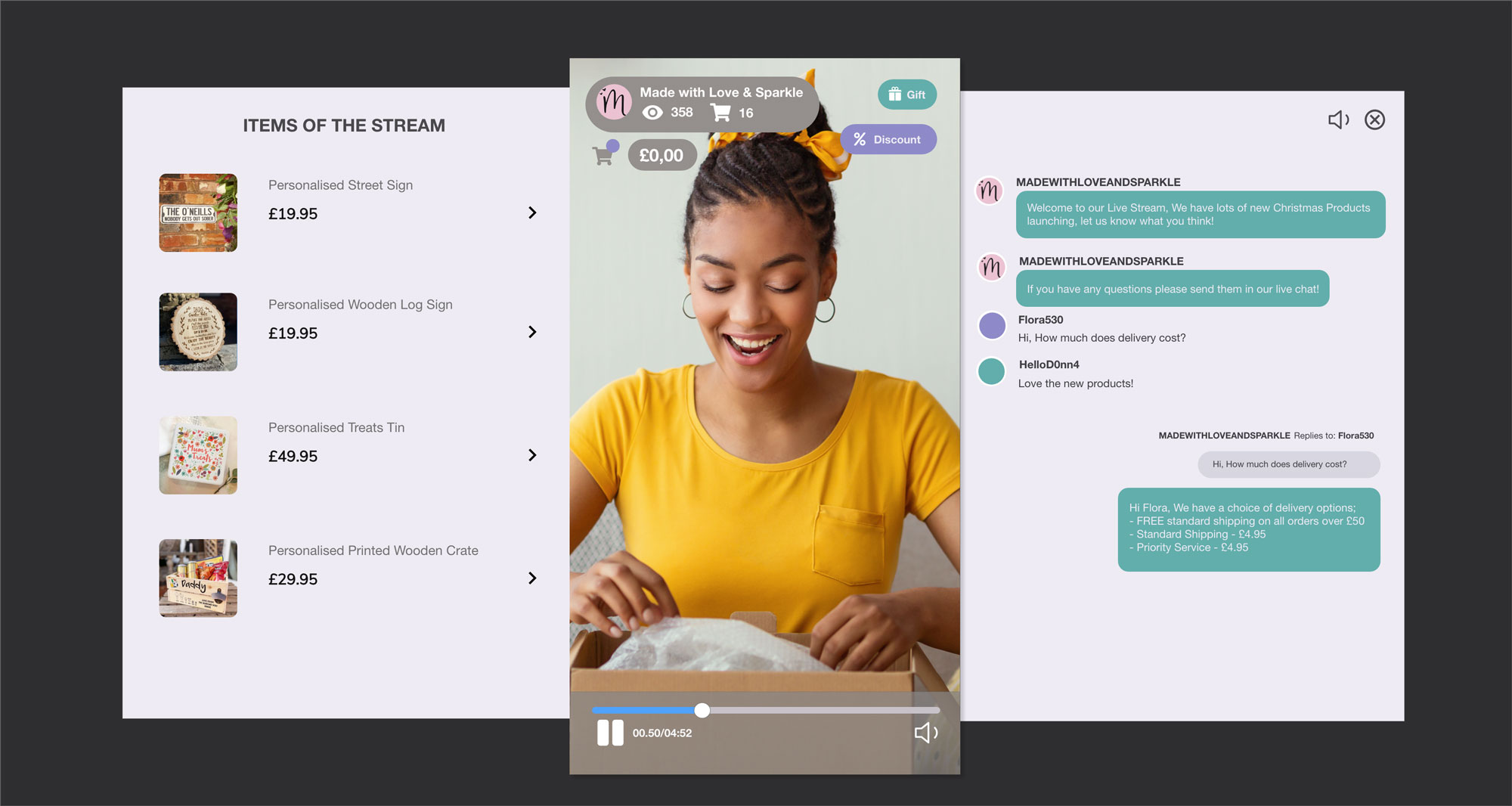 Advertise products from the live, and the ability to chat with customers during the live stream

The live streaming market is set to be worth over $247 billion by 2027 - (Globe News Wire).
Connect directly with your customers with our Live Video Stream platform, you can do just that, by Interacting in real-time with your customers through your eCommerce and social media platforms.
How Live Commerce can help build a rapport
Creating that face-to-face experience where viewers can instantly purchase and ask live Q&A's - Think QVC style, demonstrations, tutorials and so much more!
Viewers can add products to cart directly from your stream
Engage your viewers with live discount codes
Instant chat Q&A responses
Re-stream the Video feed to your social platforms, Tiktok, Facebook + more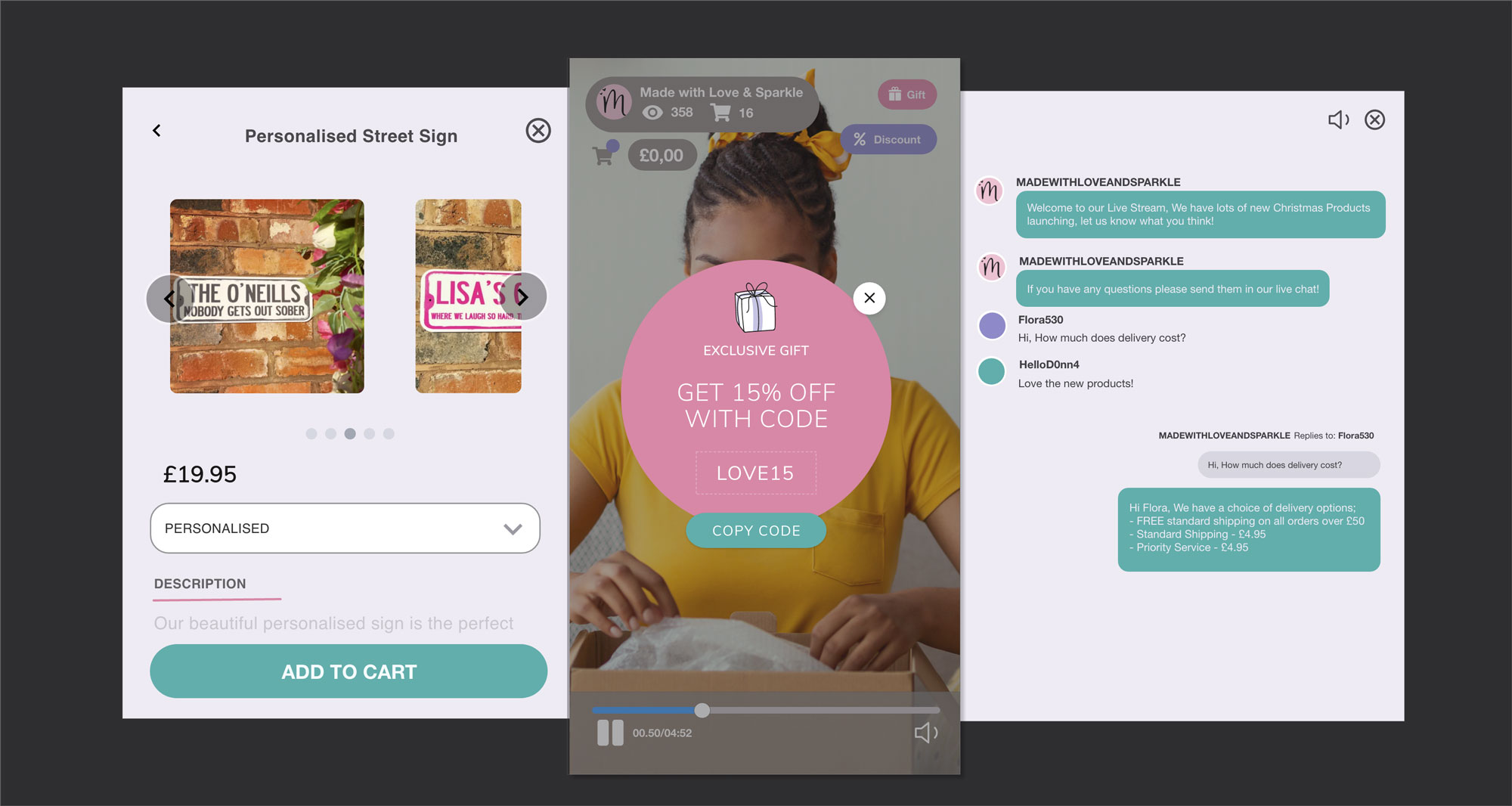 Viewers can build a basket of products while watching the feed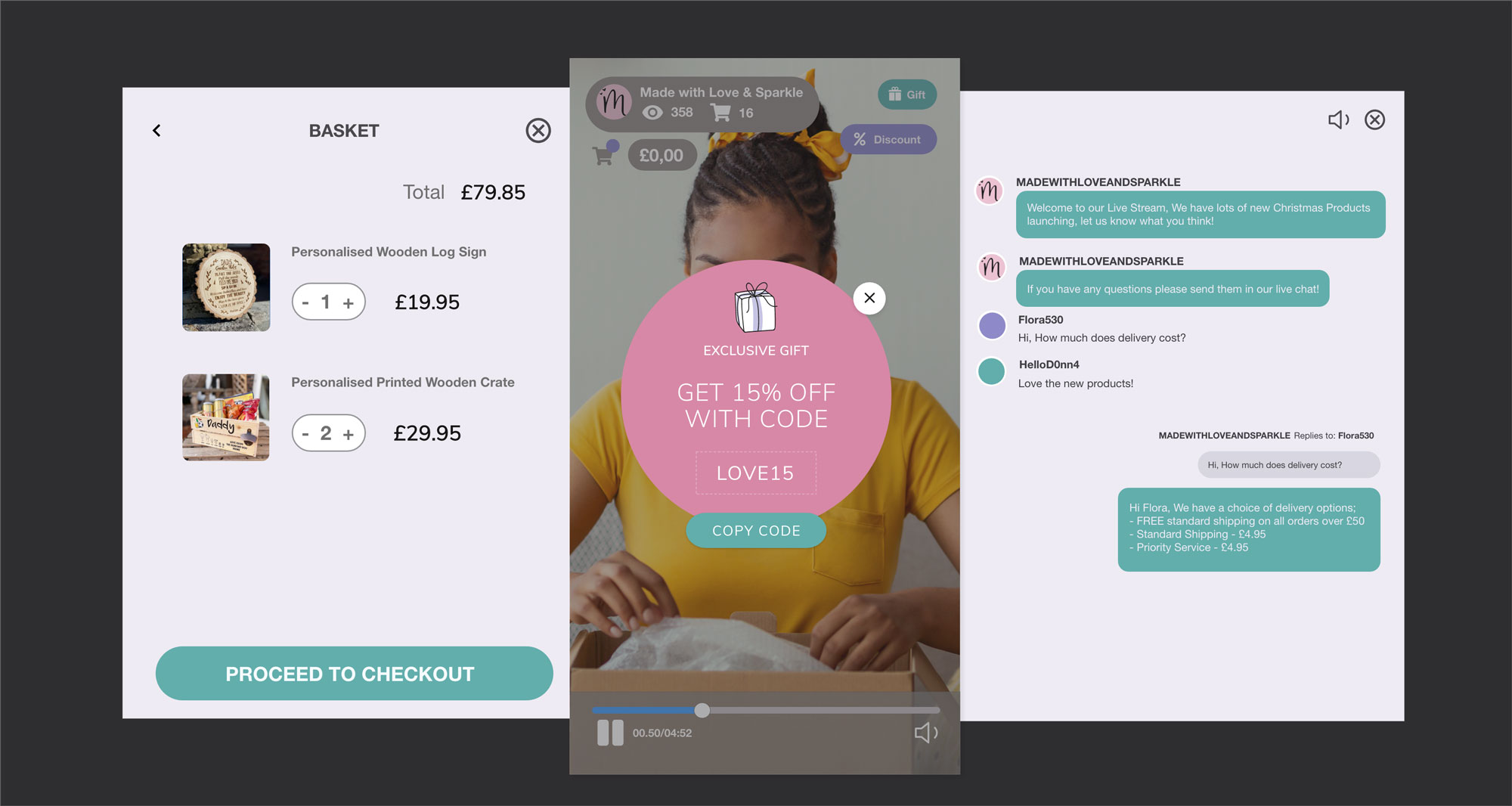 Proceed to purchase the products when ready
"It is suggested that live videos hold use attention 10-20x longer than pre-recorded" - (Forrester, 2017)


The Process of Integration
Develo is about to launch a new platform that enables you to integrate this new live shopping experience, to your existing commerce platform; Magento, Adobe Commerce, Shopify, WooCommerce + more.
Integration within 3 days
Fully Customisable to your brand
Manage via IOS and Android Apps or Web Admin


We have our first client integration landing next month. So, if you would like to know more, let's talk.