Humanising your business can be crucial to building a relationship with your clients and customers. If you are a particularly 'corporate' company, B2B business or tech-focussed brand, potential customers could be intimidated or overwhelmed by lots of technical jargon.
Applying some of these methods to your marketing can help remove the stigma from corporate businesses, by moving away from traditional marketing methods and making you appear more approachable.

We have recently started incorporating elements of these into our brand and have seen some positive interactions.
1. About your Business
Integrating an 'About' page onto your website; featuring your team and how the company started, gives your customers an insight into your business and will help build your brand story - this naturally makes your business feel more human.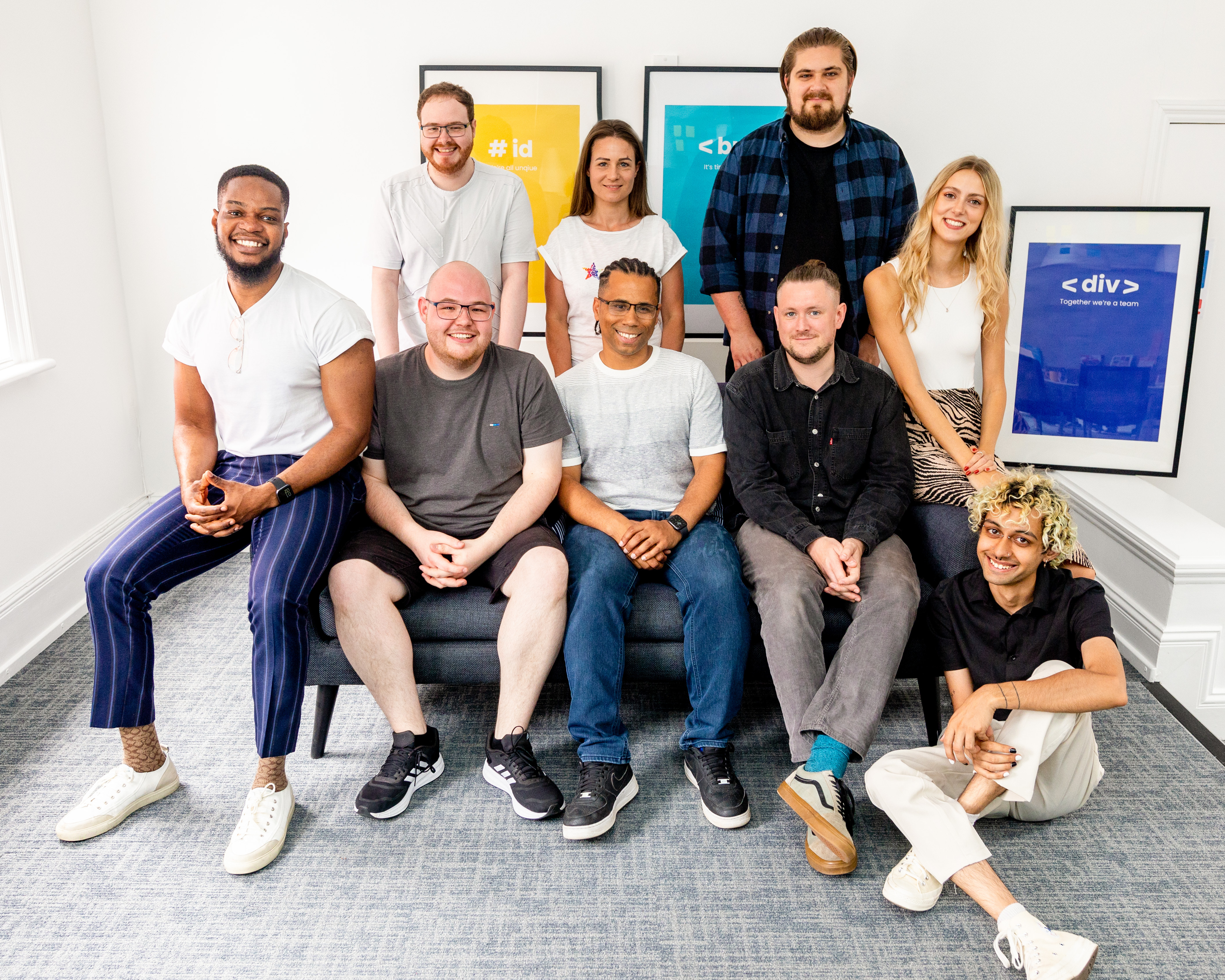 Including certifications, hobbies and fun facts will also give your customers the opportunity to relate to, and put a face to the business they want to work with, as well as conversation starters.

2. Be Real!
Sharing real stories on your platforms will help you create trustworthy and valuable content for your clients.
Creating a friendly yet authoritative tone of voice that is consistent across your platforms can help make your brand approachable. This can slightly vary depending on your audience for specific platforms, but can be relatively consistent when it comes to formality and personality.
Consider what your content is providing to your clients. Is it; informative, inspiring, or entertaining? Rather than just creating content that sells your product, create a platform that provides, so they keep coming back for more.
3. Social Platforms
Social is an important touch point for businesses, but there's always the question of 'what to post as a B2B business?' and 'what platforms are appropriate?'.
Behind-the-scenes-style content is a great way to show off the human side of your corporate business, on any platform. It offers the perfect opportunity to introduce your audience to members of the team.
Creating informative and useful content for your industry can boost the awareness of your brand with specialists and thought-leaders in your community. Integrating trending music or memes (where relevant), with relatable content from your industry is a great way to build a presence in the community and gain engagement with your brand.
4. Customers
Giving your customers a spotlight on your platforms is an authentic way to show how you have helped them resolve issues, with the services you provide - It also shows your gratitude to your clients and the possibility to be shared on their platforms.
What we have done as a B2B business
As a company, we knew our online brand wasn't reflecting the buzz and personality of our internal team and needed to be humanised to create a connection with our customers. We invested in a brand photographer who worked alongside our marketing team to create a plan for our photo shoot.
She ensured each shot brought our brand down to earth and enforced our brand identity - through the use of brand colours and allowing the team's personalities to shine through. Therefore creating content which we are able to integrate onto our site and all other touchpoints, to build trust and familiarity.

Jargon
We have reduced the amount of specialist jargon on our site, whilst maintaining essential keywords, to eliminate confusion for those looking for web development but may not understand the terminology. (Sometimes we forget not everyone is as enthusiastic about the technical side of development as we are!) However, we still provide in-depth and helpful learning for developers and issues we solve within 'Learn' and segmented less complex articles and business news in the 'Blog' section.
Socials
On our social channels, we have started to strike the balance between technical content and more soft, relatable content; through a combination of videos, graphics and photos. We are carefully navigating which posts work well on various platforms to identify a strategy that works best for us!
How do you humanise your business?
Want to learn about the importance of reviews on your website?