Importance of E-Commerce
Most companies have integrated their business models online, allowing their customers access through omnichannel (different methods of shopping). As covid has propelled businesses online, the eCommerce model has evolved to be a direct-to-consumer shopping experience.

'Omnichannel customers have a 30% higher lifetime value than those who shop using only one channel'
- Google
Additional payment options
The importance of payments methods will be highlighted in 2022, providing multiple payment methods to checkout will help to avoid abandoned carts and increase conversion. For example, allowing your customers to pay in installments without extra fees, will help you retain your customers.
We like to stay ahead of the game at Develo, and have already started integrating multiple payment methods to our clients checkouts. Using our partner Stripe with integrated Apple pay, along with Klarnas installment payment to Made with Love and Sparkle M2 site. With 50% of customers abandoning a purchase due to lack of payment methods (source: ECC Koln) It's important to provide payment options for all purchasing styles.


Voice Activated Search
As voice-activated technology is integrated into our everyday lives, through TV, hubs, cars, and mobiles, 43% stated they use the voice search feature because it's faster (source: Go.Gulf). It is expected to become a trend in 2022, voice-activated search will transform shoppers' experience, making it more accessible. However, if you decide to integrate this, maintaining an up-to-date voice search is crucial to optimise the eCommerce experience, maybe consider incorporating your basic information initially such as your contact details and address.

Looking at other ways to make your eCommerce site more accessible? Check out our article on How Accessible is your Website?
Visual commerce
Visuals are important in eCommerce, 83% of shoppers suggest it is the most influential factor to purchasing (source: threekit):
360' Viewing
Allowing your customers to view your products through integrated streaming and 360' viewing can drive sales, giving customers control over their shopping and viewing of a product on eCommerce sites. 66% of online shoppers say 360 viewing increases their confidence to purchase (source: Adobe).




Live Commerce
Alongside 360' viewing of products, live streaming is expected to blow up in 2022. Live commerce gives you the opportunity to create a more personalised experience for your customers, and develop a rapport through live chat, as well as advertising your products to be purchased from the stream. Find out more about live streaming.
Automated B2B transactions
Processes once used by big corporations are now being integrated into B2B businesses, to create automated processes to ease transactional procedures. We have already identified this trend and have created ePurecurement systems to cater to the 37% rise in B2B Procurement transactions per year (Digital Commerce 360), due to the seamless purchase process. Look at our solutions for B2B businesses to retain your customers.
Seamless Social Purchasing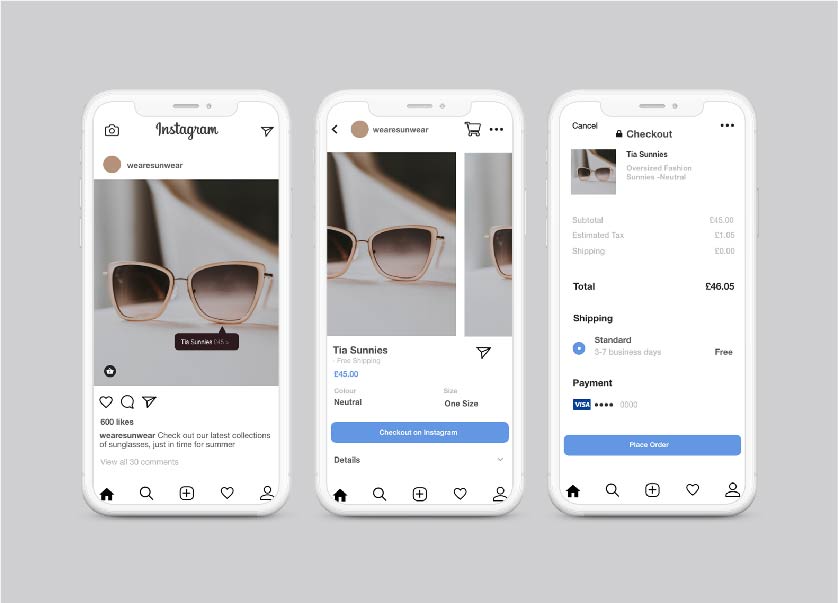 Social commerce has given us the ability to purchase from brands from the comfort of our favourite social apps. With 60% of people discovering new products on Instagram (source: Instagram), providing them the opportunity with in-app purchases is a trend expected in 2022, and predicted to continue to expand. Other apps have integrated this seamless method; from Pinterest to Facebook.

Incorporating these up-and-coming trends will allow you to provide the highest user experience for your customers that will help you convert sales.
Looking to integrate any of these Trends?