With the integration of streamlined UX, in-app shopping and payment options, there's no need to leave social platforms.

Social media is a great place to create a presence for your brand and establish an audience online; however, keeping up with social platforms can be difficult. Battling to be seen with ever-changing algorithms, the added pressures to stay up to date with new formats that are being favoured, and accounts being removed, or hacked, it can feel like an unstable environment to run a business.
This is where eCommerce sites can provide better stability.
How eCommerce future-proofs brands
Security
eCommerce stores will provide your business with security through the optimisation of firewalls, that protect your website from any malicious attacks through HTTP(s) or sensitive/unauthorised content leaving the site.
Personalisation
Your eCommerce site can increase stability for your brand, without having to contend with the ever-changing platforms and risk of accounts being banned.
Ensuring you optimise your website with personalised user experiences can help provide a more enjoyable experience, gain loyalty and bridge the gap between online and in-store shopping.
Automation
eCommerce platforms can offer personalisation through comprehensive automation, seamlessly integrating finance systems, inventory management, shipping logistics, and customer service under one virtual roof.
To further enhance customer interactions, chatbots equipped with artificial intelligence lend a personal touch to communication, effortlessly handling most inquiries. The beauty of these simplified solutions lies in their ability to free up valuable time for entrepreneurs to focus on business growth while ensuring customer satisfaction, all without the need to expand their team.
You can provide this through AI integrations and 3rd party modules like Algolia.
Search Visibility
Having a website can also help increase your findability in search engines; every web page, be that a landing page, product or category, can be found via search engines and improved via SEO activity.
This allows you to direct customers instantly to your products that match their search terms.
Utilising eCommerce with Social Media
We're not saying to get rid of these platforms; we know the importance of social presence, and how it has evolved in the marketing funnel.
It now comes hand in hand with eCommerce and is often crucial for brands to drive awareness through organic and paid ads, and increase sales.
It is a great place for businesses to communicate with customers directly and build a community. It's a vital opportunity to utilise the platforms to increase back-links to your website and create a digital footprint.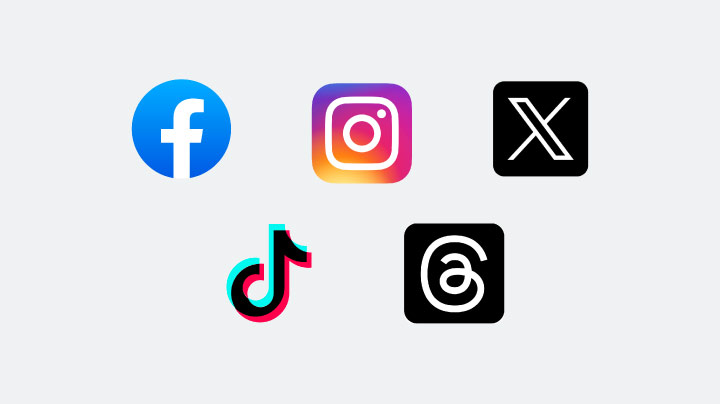 Reinforce your website and social media platforms to coincide:
1. Utilise User Generated Content across all platforms. Integrating images from your customers on your eCommerce store can help support the authenticity of your brand and build your community.

2. Link your website and social accounts by including your website and relevant URLs in your bio and descriptions. This will help increase your credibility as a business and drive traffic to other forms of content from your brand.

3. Integrating accessible customer support features, such as WhatsApp and Facebook Chat

4. Increase sign-ups with Social Login integration.

5. Ensure your website is optimised for social sharing. Optimise your web pages with meta tags and images to create an appealing link when shared on social platforms.

6. Manage your orders from TikTok shop and other marketplaces from your eCommerce store, easing the process of orders from one place: learn more about this integration

here!

7. Optimise your website for mobile use, ensuring it's responsive to mobile devices and fast performing. You can use

Google Lighthouse Web Vitals

to check how optimised your site is!
In conclusion, leveraging the benefits of both platforms can benefit your business. Social media offers valuable opportunities for conversation, audience targeting, community building, and in-app sales. Yet, it's crucial to complement these efforts with an eCommerce site that provides a secure environment, with strong web page SEO to enhance overall visibility and stability.
Looking for an audit of your website and social integration?