Contact us if you're looking for a company to help with Magento support services. Based on our years of experience we're able to save you time by ensuring we deliver a first class support experience.
We have Magento certified developers and we're able to deliver; high quality support, pro-actively resolving issues and helpful experienced developers.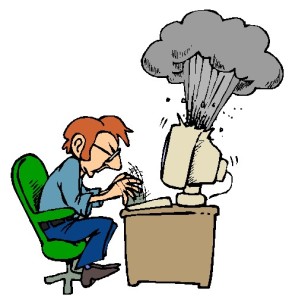 Magento 1 & 2 support
Technical requirements and planning
Backend development for integrations and customisations
Module installation and updates
Security and Patches
Frontend development for theming and scripts
Responsive web development
Mobile apps
Translations, Locales, Currencies issues
Multi-site setup
Magento Support Tickets
We provide Magento support services via Fresh Desk. This ensures all communication is kept focused and everyone knows the status of a ticket.
Telephone support
We can also be provide telephone support if urgency requires it or if it's agreed it'll be quicker to resolve an issue after discussion in a support ticket.
Service Level Agreement (SLA)
An SLA on response times can be provided based on urgency. The costs of retainer support reduces inline with the number of hours booked each month.
Time booked
It would overwhelm us if support hours were not used for 2-3 months and then we're still expected to deliver 3x the expected support a high level of service. This would only leave quality to take the hit, so it works best if we plan to increase the support required at peak times and find a suitable lower level during typical months.
Therefore, unused Support hours booked in do not carry over each month.
Magento Development Projects
Rather then small support tasks we can also provide larger project development.
An Agile Project workflow
We break down tasks to the smallest components required, these are scheduled into the Agile project management system Jira as an agile project.
As a results of this this we can carefully develop each component and internally test for both functionality and Quality assurance (QA) before asking you to review, saving you time.
You can email [email protected] or contact us below to discuss any Magento support services.